Second to Nun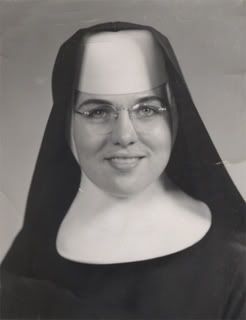 I want to take this post to pay tribute to and wish a very happy birthday to my mother Mabel Catherine aka Sis, Sister Rosemary, Boomer, Mabes... The oldest of seven children and mother to one very lucky guy.
It is kind of nice for the ego to know that she turned her back on God just to have me (see photo) okay so maybe too drastic a statement, but hey I'm controlling this blog.
Happy *cough*ty-second Birthday mom!
p.s. Happy Birthday (belated or otherwise) to all family and friends having September Birthdays.